94% of first impressions relate to
your site's web design. (source)
Your website is your brand's 24/7 salesperson and brand ambassador. Now, do you realize why it requires web development services that ensure it's fast, friendly, responsive, and customer-focused?
The websites we make, convert into business. Here's why.
Customer focused, customised site architecture
Well-crafted site architecture addresses your customer's pain points faster and brings your offerings to sharper focus, impacting UX, SEO and more.
Mobile-first & responsive
With 74% of users more likely to return to mobile-friendly websites, mobile-first, device-agnostic design is key to success.
Focused on functionality
We believe in functionality over flash, fast loading times over large animations, and accessibility over ambiguity. And your website visitors do too.
Powerful storytelling
A monster of a problem, a website visitor in distress, a brand in shining armour. We make immersive, persuasive web storytelling look like child's play.
E-commerce, simplified
Our capabilities extend across a spectrum of ecommerce web development services, encompassing WooCommerce, Drupal, and Shopify integrations.
Built in SEO
Our websites are structured for discoverability and designed for accessibility, meaning it is easier to rank for SEO.
The KISS philosophy
We're minimal for a reason. We remove clutter and keep it super simple so that your visitors are more likely to focus on your key offerings and take action.
Experimental
We test and prototype every feature and function, the look and feel, and content, even before the launch, so that your website is glitch-free right from day one.
It was such a pleasure working with Think North on our Company Branding Project and we were totally gratified with the final result. They were so in tune with our ideas and concept that it seems like they had a 6th sense. We would like to Thank Anuradha for her sense of ownership and professionalism for treating our project as her own."
Anchal Srivastava
Managing Partner, Accolade One Construction LLP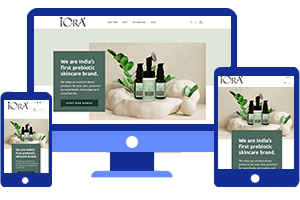 Introducing India to a whole new category of skincare meant that Iora could not create just another direct-to-consumer e-commerce. Therefore, the website homepage focused as much on category awareness and social proof as on the digital storefront.
A not-for-profit, community-first brand linking women to potential business development and employment opportunities, Aspire For Her needed its website to keep channels of communication open and active with all their stakeholders without creating information overload.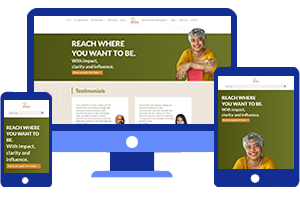 As a solopreneur-led global brand focused on executive coaching, Physis needed a 24/7 full-service virtual sales and operations team. The website powers just that, right from enabling discovery of relevant services, and nurturing interest through videos, blog posts and resources, to even setting up appointments for sessions.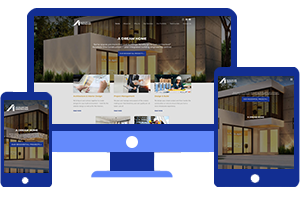 By putting the focus squarely on AccoladeOne's capabilities, both in terms of projects done and services offered, the website captures interests and enquiries and sets the stage for the firm to pitch and win key projects.
Branding, experience marketing, storytelling, legacy building and e-commerce — this website does all this heavy lifting with ease, thanks to a robust backend framework and a strong narrative flow.
Our process — The 7-step process to design and build blazing fast websites
Explore our holistic approach to website design and development for products, services and communities.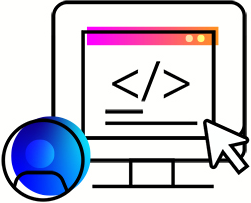 Before we begin with anything else, we identify your business objective and needs, while also factoring in the type of website you require (WordPress, .net, PHP).*

Next, we decide the architecture and content flow of the website after considering the consumer's journey and identifying the sales and marketing capabilities you need.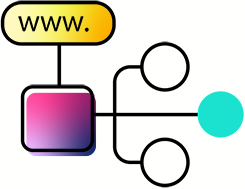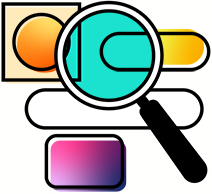 Now, we create and optimise the content, ensuring keywords are included in the copy, and SEO-hygiene practices are taken care of, such as metatags and image labels.

Time to work on the designs, keeping the brand palette and visual grammar in mind. We focus on a mobile-first design strategy with responsive webpages.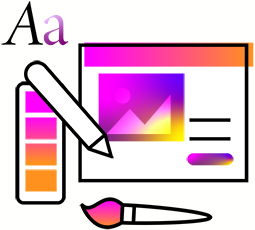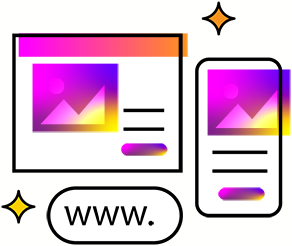 Once the copy and design is in place, the next stage is developing the website. Here, we also test extensively to ensure the site is responsive and can be viewed across devices.

Once the website is launched, the metrics like bounce rate and average time spent are reviewed.



It doesn't stop at the launch. We keep the momentum going with regular content, design and SEO updates that ensure the website is relevant and ranking.
Our process — The 7-step process to design and build blazing fast websites
Explore our holistic approach to website design and development for products, services and communities.
We get asked this a lot
FAQs about social media management
Discuss your goals with us
Contact us for a free consultation.
Landing page is any webpage on which the potential customer can arrive, while surfing the internet. In the digital marketing world, it is a unique page which is different from the homepage of the website. Landing pages serve a single purpose. It is the first step in...
read more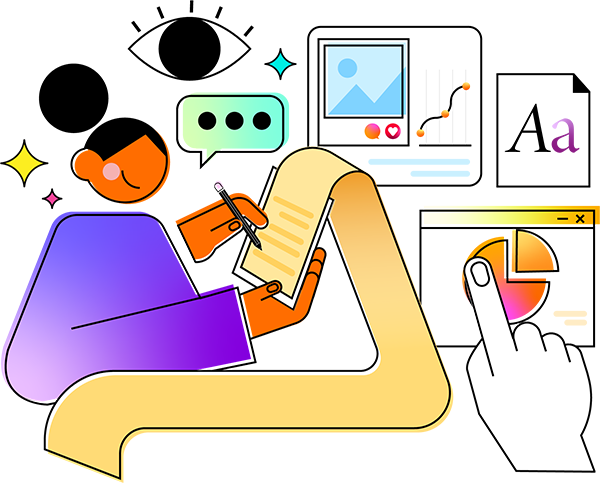 Get your

free

brand
audit
Is your brand strategy the best it can be?
Are there any gaps you're not seeing?
We'd be happy to point you in the right direction with a free brand audit.