Social Media Marketing Services
90% of people have used social media to interact directlywith a brand. (source)
With social media surpassing phone and email as the first place people turn to in order to connect with a brand, how you project yourself on social media matters. So reach, connect and influence your audience with social media marketing services in their natural environment.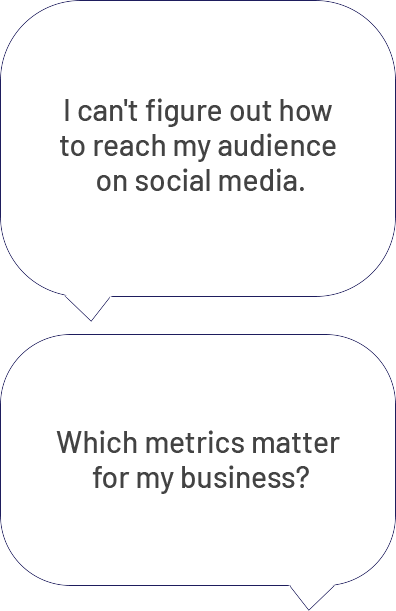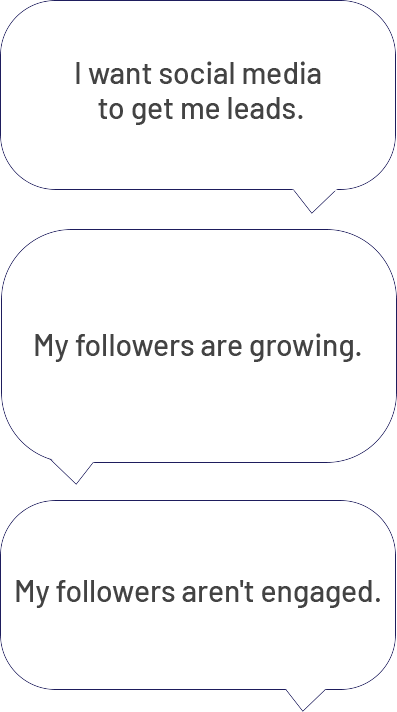 We address these needs. Which one is yours?
We bring together platform insights, social media content trends, and a sharp sense of what your audience wants to create a holistic, iterative social media setup that addresses your objective.
The end result: social media assets and content that continuously evolve to hit the right metrics and bring value to the business.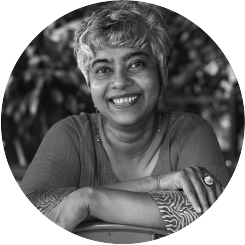 Anuradha and the team have taken care of the execution of my social media marketing strategy for the last 2 years. Anu takes the trouble to understand her clients' business, audience, and challenges in order to support all deliverables. They have worked with the brand aesthetic for my website and other creatives, been proactive and timely, and are very open to feedback which is how a true partner should be. Anu's open and attentive involvement is an asset to anyone she partners with and I happily recommend We Think North
Sailaja Manacha
Founder, Physis
Our process — The 8 steps that take your social media from average to awesome
Our data-driven, creativity-fuelled method leverages social media to build brand value.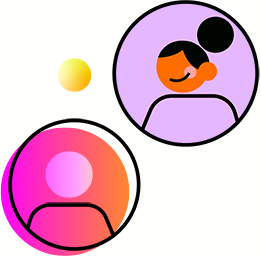 It always begins with examining your target audience and how they interact with your brand and product. Then, personas and their digital behavior are developed on this basis.

It's time to audit your competitors' social media activity and strategy. Also important: reviewing your own social media activity, starting from the posts, mentions and other activity over the past six months.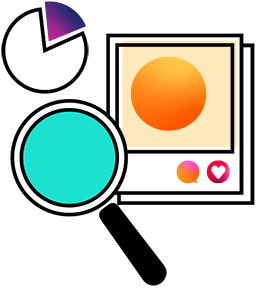 Here's when your content pillars are developed, hashtag research is done and the right platforms are chosen for our brand. Your profile redesign activities are also done at this stage.
The social media calendar is under the spotlight now. Key marketing objectives, important trends and observances, and the brand voice guide the copy and design, along with client inputs.


Time to line up the posts for publishing, after client approvals. Now is also when the posts are boosted as per schedule, budget and performance.
Audience, not content, is king. That's why we engage with our followers and influencers, curate trends and news, and conduct brand monitoring to identify and respond to comments and mentions.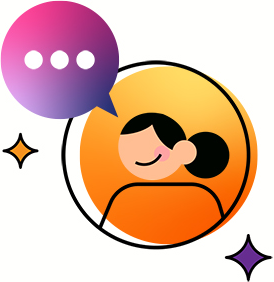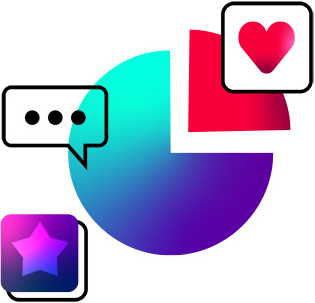 reach, impressions, engagement, follower growth, traffic, leads — if the metric is vital to your business, it's vital to us. We track these metrics and also engage in trendspotting.

What's beyond the metrics? Well, there is the evolution of content based on the metrics. And scheduling, boosting, budget and strategy rejigs, in order to optimise.

Our process — The 8 steps that take your social media from average to awesome
Our data-driven, creativity-fuelled method leverages social media to build brand value.

We get asked this a lot
FAQs about social media management
Discuss your goals with us
Contact us for a free consultation.
Brand identity design refers to the process of creating a visual representation of a brand that resonates with its target audience. It encompasses various elements such as colours, fonts, and logos, all working together to create a strong and memorable impression. In...
read more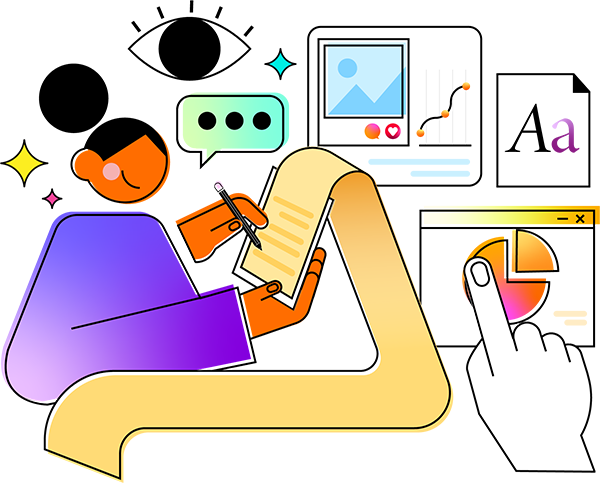 Get your

free

brand
audit
Is your brand strategy the best it can be?
Are there any gaps you're not seeing?
We'd be happy to point you in the right direction with a free brand audit.