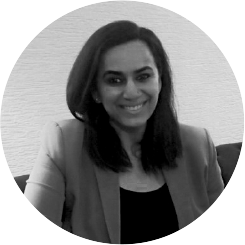 "With the attention to detail and commitment"
From the outset, We Think North  has combined the resources of a full-service agency with the attention to detail, agility, and commitment of a boutique agency. By consistently going beyond the brief, they have carved a niche for themselves as digital consultants, creative experts, and strategic partners to our team.'
Prachi Guron
Director,
Recruitment Marketing at Wipro
"Strategising for future growth"
The team at We Think North walked with me every step of the way as I built and established my brand – from carving out a unique space for MyoTea to developing all of my digital real estate to strategising for future growth. They truly understood the heritage and emotions behind my brand and brought them out beautifully with every asset they created.'
Prachee Kasera
Founder, MyoTea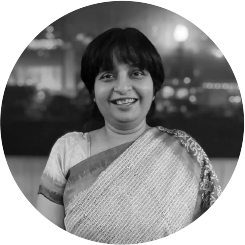 "Use of analytics & actionable insights"
Think North has been an amazing partner for Aspire For Her. The creativity of the team is only surpassed by their high ownership of the brands they help create and nurture. We have been impressed by the use of analytics and actionable insights by the team. Anuradha is empathetic and courageous and brings out the best in her team.
Madhura DasGupta Sinha
Founder & CEO,
Aspire For Her
"In tune with our ideas and concept"
It was such a pleasure working with Think North on our Company Branding Project and we were totally gratified with the final result. They were so in tune with our ideas and concept that it seems like they had a 6th sense. We would like to Thank Anuradha for her sense of ownership and professionalism for treating our project as her own."
Anchal Srivastava
Managing Partner,
Accolade One Construction LLP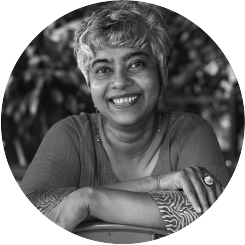 "Open and attentive involvement is an asset"
Anuradha and the team have taken care of the execution of my social media strategy for the last 2 years. Anu takes the trouble to understand her clients' business, audience, and challenges in order to support all deliverables. They have worked with the brand aesthetic for my website and other creatives, been proactive and timely, and are very open to feedback which is how a true partner should be. Anu's open and attentive involvement is an asset to anyone she partners with and I happily recommend We Think North
Sailaja Manacha
Founder,
Physis
"One of the best brand name"
Bobby Pawar of Havas Group reacts to the brand name EntrepreNaari. Our team came up with the name for a new community by Aspire For Her and Project Naveli. Bobby Pawar Chairman & Chief Creative Officer, Havas Group
"Amazing list of marketing & growth hacking tools"
A participant from the Aspire For Her-HSBC Cohort offers glowing reviews about the program. Our founder, Anuradha was one of the instructors at the cohort program. Sonali Purewal Founder, ZooBop
"Brand name captures everything perfectly"
Madhura DasGupta Sinha (Founder, Aspire For Her) and Navya Nanda (Project Naveli) during the launch of their EntrepreNaari community. Our team worked to power this launch. Navya Nanda Founder, Project Naveli
Got a feedback or some love to share?