Wipro is a global company that leads disruption within the verticals of information technology, consulting and business processes. They help shape the future through innovations in automation and cloud computing to robotics, analytics and more.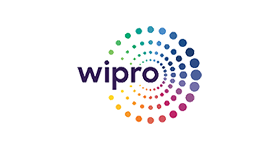 As a company with robust recruitment needs, Wipro already has several hiring programs and campus placement opportunities already established. In addition, it was looking to launch a few new, specially targeted recruitment and upgrade programs.
They were looking for a partner who would be able to launch and manage these new programs, and would also help them brand and promote their existing ones. That's where we came in.
The need for a distinct identity for these recruitment programs, in a way that would help each program stand out and attract the specific audience they are meant for.
The importance of giving the legacy programs a fresh new identity.
The importance of maintaining the guidelines of the parent brand, even as we created a unique identity for each program.
The need to address pan-India audiences for some of the programs, which meant an extremely diverse demographic, all with different communication and language proficiencies.
B-PRO Challenge
This is a new program to shortlist and recruit the top candidates from India's most premier business schools. Unlike a recruitment program, it was hosted as a case competition with multiple elimination rounds.

We branded it under the name B-PRO. Rhyming it with Wipro allowed us to create an association with the parent brand. This helped it stand out from numerous such case competitions in the market.
B-PRO stands for B-School Premier Recruitment Opportune Challenge, which highlights all the salient points of the program. But the short form also indicates what it facilitates (to 'Be a Pro').
We took care of everything from branding and creating the landing page to promoting it through smart communications.

Wipro Work Integrated Learning Program
This is one of Wipro's existing recruitment programs for BCA and B.Sc. students. It enables successful candidates to start working at Wipro while also pursuing a fully-funded Masters degree.

We conducted a brand refresh to highlight the most crucial USP of the program – the fact that it offers students the best of both worlds (a headstart in their career as well as a higher degree).
We created a unique visual and content identity where the 'best of both worlds' concept was brought out.
We promoted it through comprehensive communications that included email outreach, social media and more.

Elite National Talent Hunt
This is Wipro's legacy recruitment program targeted at engineering students. This is a well-known program already, so it already had a certain recall with the audience.

We retained its most memorable elements so as not to alienate audiences who are already familiar with the brand.
We featured these elements prominently in our communication – for example, Wipro's signature colourful circles, and a focus on the audience, directly referring to them as 'You'.
We created communication assets for social media, email outreach, ads and more.
We executed post program promotions and awareness campaigns on social media by featuring videos, testimonials, real life stories from participants among other things.

Velocity
This is a brand new upgrade program, where Wipro's shortlisted candidates will get a chance to attend advanced tech training courses. Those who complete these courses will be able to join the company at a higher level with a greater compensation.

We branded it under the name Velocity – a nod to how the program puts successful candidates on the fast track to success.
We created whimsical, yet on-brand outreach content that enabled the company to promote this new upgrade program.
We created a unique visual identity and executed relevant communication assets that set it apart from other, similar upgrade programs of the past.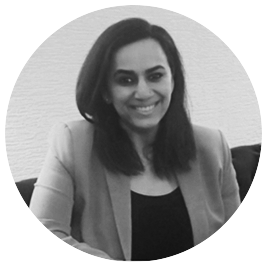 'From the outset, We Think North has combined the resources of a full-service agency with the attention to detail and commitment of a boutique agency. By consistently going beyond the brief, they have carved a niche for themselves as digital consultants, creative experts, and strategic partners to our team.'
– Prachi Guron, Director, Recruitment Marketing at Wipro
Brand identity design refers to the process of creating a visual representation of a brand that resonates with its target audience. It encompasses various elements such as colours, fonts, and logos, all working together to create a strong and memorable impression. In...
read more
Discuss your goals with us
Contact us for a free consultation.