Kickstart

your brand's
social media marketing
starting at just Rs. 50,000!
Social media marketing taking a backseat in the early days of your business operations? This is costing you in terms of brand awareness – at a time you need it most. With this package, we establish your brand on social platforms, while you focus on building your business.
Comprehensive social media strategy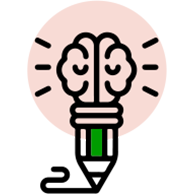 Copywriting, designing and posting services for 10 posts
Reporting and optimisation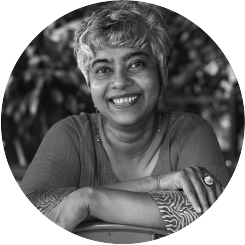 "Attention to detail, and commitment"
'Anuradha and the team have taken care of the execution of my social media strategy for the last 2 years. They take the trouble to understand their clients' business, audience, and challenges in order to support all deliverables.'
Sailaja Manacha
Founder – Physis
"Use of analytics and actionable insights"
'The team at We Think North walked with me every step of the way as I built and established my brand – from carving out a unique space for MyoTea to developing all of my digital real estate to strategising for future growth. They truly understood the heritage and emotions behind my brand and brought them out beautifully with every asset they created.'
Prachee Kasera
Founder – MyoTea
A fair chance for young brands…
Here at We Think North, we have often seen young brands and MSMEs defer social media efforts because there's just too much to do, and too many other costs to worry about.
And that causes them to lose out against more established brands. After all, social media drives immense results in terms of brand building and awareness at the early stages of the journey.
That's why we curated this affordable package, exclusively for MSMEs.
Starts at just Rs. 50,000
Gets you started on building a social media presence
Limited time offer, valid for 3 months
Offers services that are typically priced at
Frequently asked questions